About Middlebury-CMRS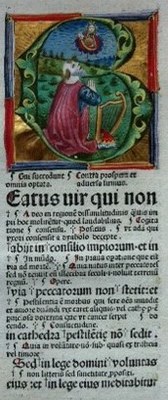 CMRS is the oldest existing study abroad programme associated with an Oxford college.
The Center for Medieval and Renaissance Studies was founded as an educational charity in 1975 by Dr John and Sandy Feneley.  Since then, it has provided a high quality study abroad semester programme in its extensive facility, St. Michael's Hall, at the heart of the ancient city of Oxford.
The programme soon established a close relationship with Keble College, one of the largest, friendliest and best equipped of the Oxford colleges.
In 2014, CMRS became part of the global network of Middlebury College Schools Abroad.  Founded in Vermont in 1800, Middlebury is among the best known liberal arts institutions in the U.S.  It has long been a leader in the field of international education, with programmes operating around the world.
Middlebury-CMRS students are associate members of Keble College, Oxford, with access to all its facilities.  They also hold Bodleian Library cards. 
The programme curriculum has been widened to include Humanities courses in all subjects and periods, including 19th and 20th century topics.  Languages and some Social Science courses are also available.

MIddlebury-CMRS also funds the CMRS Career Development Fellowship at Keble College and is proud to be the home of the Feneley Library Trust.  The Feneley Library holds over 16,000 volumes dedicated to the interdisciplinary study of the medieval and early modern periods, as well as caring for several specialised collections on permanent loan.
The Principal of M-CMRS is Paul Monod, Hepburn Professor of History at Middlebury College and Fellow by Special Election of Keble College.
The Senior Tutor Dr. Bernard Gowers, is also a Research Associate in History at Keble.
The Administrator is Fiona Kilby.
The Assistant Senior Tutor is Dr. Emma Salgård-Cunha, who is also a College Lecturer at Keble.