About Middlebury-CMRS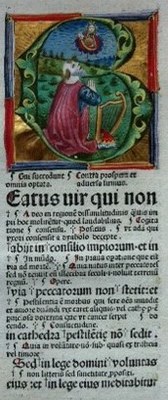 CMRS is the oldest existing study abroad programme associated with an Oxford college.
The Center for Medieval and Renaissance Studies was founded as an educational charity in 1975 by Dr John and Sandy Feneley.  Since then, it has provided a high quality study abroad semester program in its extensive facility, St. Michael's Hall, at the heart of the ancient city of Oxford.
The Feneleys made CMRS their life's work.  They chose an academic focus and devised the unique curriculum.  They were responsible for recruitment, orientation, field trips and every aspect of student life.  They carried out extensive renovations on the facility, creating the impressive Feneley Library.  For almost 40 years, their personal care and oversight made the programme a success for thousands of students from a wide variety of US colleges and universities.  Through organizing summer conferences and colloquia, the Feneleys allowed CMRS to become a centre for visiting US faculty as well.
The programme soon established a close relationship with Keble College, one of the largest, friendliest and best equipped of the Oxford colleges.  That connection continues today.  Middlebury-CMRS also funds the CMRS Career Development Fellowship at Keble College
In 2014, CMRS became Middlebury-CMRS, part of the global network of Middlebury College Schools Abroad.  Founded in Vermont in 1800, Middlebury is among the best known liberal arts institutions in the U.S.  It has long been a leader in the field of international education, with programmes operating around the world. 
Full program details can be found on the Middlebury-CMRS program website and Middlebury-CMRS Staff can be contacted for further information.
Middlebury-CMRS students are associate members of Keble College, Oxford, with access to all its facilities.  They also hold Bodleian Library cards. 
The programme curriculum has been widened to include Humanities courses in all subjects and periods, including 19th and 20th century topics.  Languages and some Social Science courses are also available.
Middlebury-CMRS is also proud to be the home of the Feneley Library Trust.  The Feneley Library holds over 16,000 volumes dedicated to the interdisciplinary study of the medieval and early modern periods, as well as caring for several specialised collections on permanent loan.